Price vs. Value - How To Find a Quality Exterior Painting Company
Our world has changed a lot in recent years, but the love of finding a good deal is timeless. There's a special satisfaction that goes along with scoring the lowest price possible on something, spending substantially less than you thought you would.
While this might be a great experience if you're shopping for a TV, a lawn mower, or a new pair of pants, it can be a dangerous game to play when you're paying for a real service. There's often a reason why something is so cheap, and sometimes "cheap" doesn't stay cheap for long.
Is Finding a Cheap Painter Really a Good Thing?
If you're planning an exterior painting project, you likely are looking for the best deal possible. And, we understand that (we're homeowners too, after all).
But before you leap at the cheapest painting estimate on the table, we'd like to share some inside knowledge to help you ask the right questions and select the best painter for your needs and budget.
So, what's hiding in (and behind) that incredible, low estimate? Here are a few factors that often help drive down the numbers:
Low quality materials - There really is a huge difference between reputable, respected paint brands and bargain options. Color retention, ease of application, longevity, and durability all can be compromised with cheap products.
Minimizing or skipping surface preparation - What kind of repairs and preparation are included in your estimate? Don't assume that they're part of the services being offered. Unscrupulous painters will often paint right over dirty and damaged surfaces, meaning that you will need to repair their work and repaint in short order.
No physical business address - Having a low overhead cost is always nice, but if your painter doesn't have a business location there is a good chance that they aren't well-established in the area. They also likely don't own/store their own equipment, meaning that they will be relying on rentals.
Unrealistic warranties - A long warranty may look fantastic on paper, but does the fine print provide endless loopholes? Or, are you sure that your painter will really be around long enough to honor a warranty?
Subcontracted work - While hiring trusted, dedicated subcontractors for specific tasks isn't always a bad thing, relying on subs rather than investing in a team of employees is not a good sign. The work can be less consistent, and you often will end up being the one to pay the price.
The Benefits of Finding a Quality Exterior Painting Company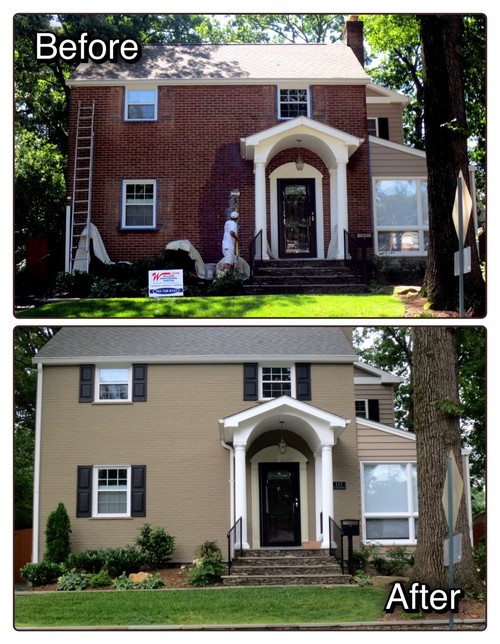 Here's where you find real value!
Excellent, dedicated staff of trustworthy painters
Consistency
High-quality paint products that really last and perform as they should
Attention to detail and surface preparation
Peace of mind that comes from working with a licensed and insured professional
Diversity of services
Clear, detailed estimates and warranties
In the world of residential and commercial painting, you truly do get what you pay for. It's always worthwhile to carefully research your painter, ask key questions (use our points above to guide you), and invest in quality work.
If you live in Virginia or the DC area, contact us at Williams Professional Painting for your house painting needs. It would be our pleasure to serve you!