5 Signs That It's Definitely Time for Exterior Painting
"I think we can go another year..."
"It's not peeling on all sides yet, just on the back. In fact, it still looks pretty good from the street!"
"Nah, we can get by for a while."
"We might as well wait until it's really, really bad. You know, get our money's worth!"
Do any of the above sound familiar? If you're like other homeowners here in the Northern Virginia area, you might just be pushing off your exterior painting project, perhaps using some of these same thought patterns.
In reality, this is a dangerous (and expensive) game to play. Especially the last one. Making your exterior paint suffer isn't maximizing your investment, it's creating a larger and larger-scale project.
Think of it this way. Which is easier: to change your car's oil, or to pay for a new motor once a year?
The most cost-effective way to protect and enhance your home (and budget) is to invest in proactive, ongoing maintenance.
If These Symptoms Sound Familiar, It's Time for Exterior Painting Services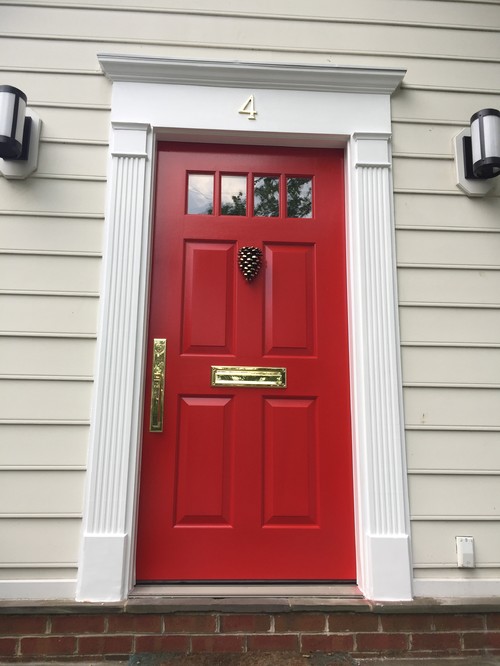 Photo by Williams Professional Painting
Split Caulking - Fresh caulk and paint often go hand-in-hand. If yours is growing brittle and breaking down, you're opening the door to a host of issues, including a loss of energy efficiency.
Spider Cracks - Right before paint peels and chips, it offers one last warning sign: spider cracks. Catch this symptom early, before paint failure strikes in full force, and you'll save a lot.
Peeling and Chipping Paint - Do your bushes look like they have a dandruff problem?
Wood Rot - Paint isn't just attractive, but also acts as a first line of defense against UV damage, moisture intrusion, pests, and more. If you see wood rot poking through (most commonly around sills and ledges), it's time to jump on wood repair and replacement services.
Fading - High-quality paint will hang onto its color integrity longer than low-cost alternatives, but eventually the elements will win the battle.
Contact Your Local House Painting Company
If you live in our Northern Virginia neighborhoods, we hope you'll contact us at Williams Professional Painting. We're here to help, and would love the opportunity to serve you.